Democrats.com helps elect Democrats – but not just any Democrats. In Democratic primaries, we support committed progressives who fight for core Democratic values like justice, healthcare, education, jobs, the environment, peace, and democracy.
In the Trump era, these fights are both more difficult and more urgent than ever. And that's why we endorse Cynthia Nixon for Governor, Jumaane Williams for Lt. Governor, and Zephyr Teachout for Attorney General.
Donald Trump is the most corrupt, lawless and dangerous President in American history. Opposing Trump in every way is a moral and historical imperative for every American. And Trump's home state – New York – should lead this fight.
Cynthia Nixon, Jumaane Williams, and Zephyr Teachout are all committed to fighting Donald Trump and his corrupt, right-wing agenda in every way possible, and they have thus earned our support.

Cynthia Nixon for Governor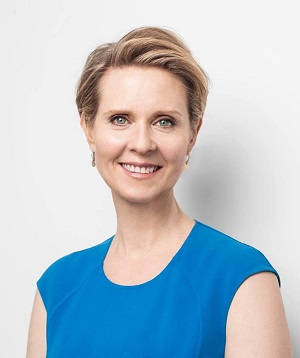 Cynthia Nixon was raised by a struggling single mom and graduated from New York public schools. After gaining fame as an actor, she got into the political trenches to fight for this generation of public school students.
In fact, Nixon has fought for nearly every progressive issue. As an LGBT leader, she helped create Fight Back New York to defeat state Senators who opposed same-sex marriage. As a feminist, she helped Planned Parenthood fight for abortion rights. As a subway rider, she fights for MTA reform.
Cynthia Nixon proudly embraces progressive policies like Medicare for All, the DREAM Act and Liberty Act to make NY a sanctuary state, universal rent control, and crucial ethics and election reforms. While Trump's Supreme Court nominees work to overturn Roe v. Wade, Nixon will protect abortion rights for New Yorkers right now – not delay action until it's too late like Cuomo. Nixon beat Cuomo in the only debate he dared to attend, and Nixon has earned endorsements from dozens of progressive leaders and politicians.
Despite Andrew Cuomo's criticisms of Trump, too many of Cuomo's policies resemble Trump's – led by tax cuts for the richest New Yorkers that are paid for by limits or cuts to services that are essential to working families.
Under Cuomo, New York has become increasingly unaffordable for healthcare, housing, and higher education. When Assembly Democrats fought for progressive change, they were blocked by the corrupt alliance between Senate Republicans and sellout "IDC" Democrats that Cuomo fully supported – until Nixon made it a powerful campaign issue.
Also like Trump, Cuomo is nasty and vindictive, especially to progressives who dare to oppose him. Cuomo's relentless attacks on Mayor Bill de Blasio are the most visible example; less visible is Cuomo's war on the Working Families Party and its allies, including coercing major unions to cut funding for these essential groups.
Cynthia Nixon will lead New York towards progressive change, while Andrew Cuomo will defend his corrupt billionaire funders until his dying day. In the Trump Era, Cynthia Nixon will fight for the transformational change New York needs.
Jumaane Williams for Lt. Governor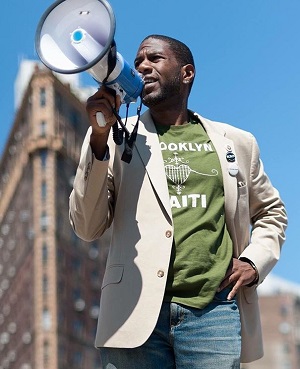 Trump is also a despicable racist who embraces white nationalists and relentlessly attacks outstanding black leaders like Barack Obama, Maxine Waters and Lebron James.
Democrats nationwide have repudiated Trump's racism in the most brilliant way imaginable – by running outstanding new black leaders like Stacey Abrams in Georgia, Ben Jealous in Maryland, and Andrew Gillum in Florida.
But what about New York? Our outstanding new black leader is NYC Councilman Jumaane Williams.
Williams is a brave and dedicated champion of racial justice, civil rights, and economic justice. He has been at the front lines of criminal justice reform, enduring police brutality himself to force New York politicians to end police brutality.
Having battled Tourette's Syndrome, Williams is a champion of disability rights. After listening to feminists, he is now solidly prochoice. And coming from the Caribbean immigrant community of Brooklyn, he will fight Trump's cruel deportations from the home of the Statue of Liberty and Ellis Island.
Whoever wins the Governor's race, Williams will always speak truth to power to keep them honest. Beyond that, Williams' fiery sense of justice and morality will inspire New Yorkers to rediscover our historic role as champions of racial equality in a nation still poisoned by racism.
Zephyr Teachout for Attorney General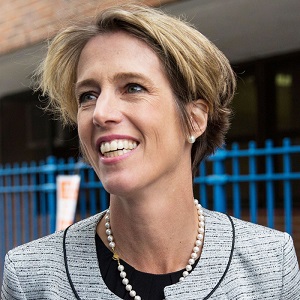 Among four solid candidates for NY Attorney General, Zephyr Teachout stands out for her outspoken determination to defend the rule of law against Trump's lawlessness and prosecute Trump for every crime he has committed in New York.
As the New York Times wrote in their endorsement of Teachout:
With the right leadership, the office could serve as a firewall if President Trump pardons senior aides, dismisses the special counsel, Robert Mueller, or attacks the foundations of state power. Only a handful of American institutions are equipped to resist such assaults on constitutional authority, and the New York attorney general's office, with 650 lawyers and a history of muscular law enforcement, is one of them.
Teachout is fiercely independent, and will prosecute corrupt Albany politicians regardless of party. After Cuomo ended his investigation of Albany corruption when it got too close to his office, Teachout vowed to carry it forward. In the wake of convictions of Andrew Cuomo's aides and allies, as well as top Republican and Democratic leaders, Teachout's independence couldn't be more crucial.
Teachout is also a lifelong champion for nearly every progressive issue, and will proudly continue the fights led by past Attorneys General including reproductive rights, voting rights, civil rights, corporate ethics, and environmental and consumer protection.
Make a Plan to Vote on Thursday, September 13!
This year New York's state primary was moved from Tuesday to Thursday, September 13 because of Rosh Hashanah. Turnout for a Thursday election will be extremely low, so a strong turnout by progressives can shock the pundits and elect Nixon, Williams, and Teachout.
So we urge you to make an extra effort to vote on Thursday, September 13 – and convince your family and friends to join you. This will be an historic election, and your vote can make all the difference in the world.
An Editorial Message from Democrats.com
Not paid for by any candidate or committee