Newsflash: We Want That.
A new Republican talking point has hit the mainstream media. Republican talking heads are referring to Alexandria Ocasio- Cortez, a self-described Democratic Socialist and Democratic Party nominee for New York's Fourth Congressional District, as the "standard bearer" for the Democratic Party. They started taunting more mainstream Democrats with that point, as could be seen on CNN's Cuomo Prime Time when Trump campaign strategist David Urban lobbed the "insult" at Van Jones.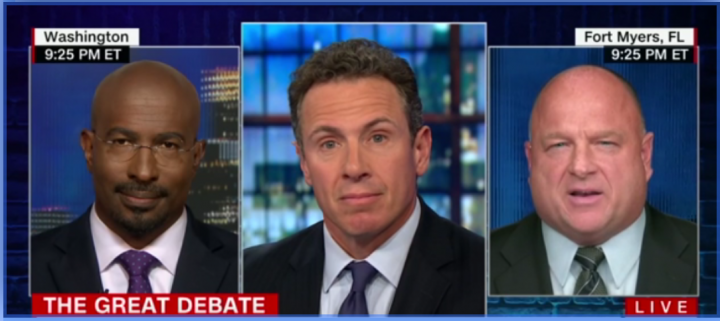 Now, this reporter is not sure how Republicans can be unconcerned about Russian influence in our elections while at the same time appeal to red scare talking points to frighten folks away from the Democratic Party. Let's chalk it up to a safe bet that their base will not notice the contradiction.
Unfortunately, Van Jones rolls his eyes at the talking point, instead of embracing the fact that there is a growing contingent of voters who want what Ocasio-Cortez is championing; namely single payer healthcare, environmental justice, restorative justice, economic justice, humane immigration policy and more. She spoke about these issues in an open dialogue with activist Ady Barkan in the Bronx this week.
act.tv was there live to cover it. Watch here:

Take note: Candidates Ocasio-Cortez supported in recent primaries took double digit percentages of the vote against more centrist Democrats, and in two cases, James Thompson of Kansas and Rashida Tlaib of Michigan, won their primaries. The percentage of progressive voters unafraid to stand for (once unspeakably) just and egalitarian policies is growing and the Democratic Party best take note.