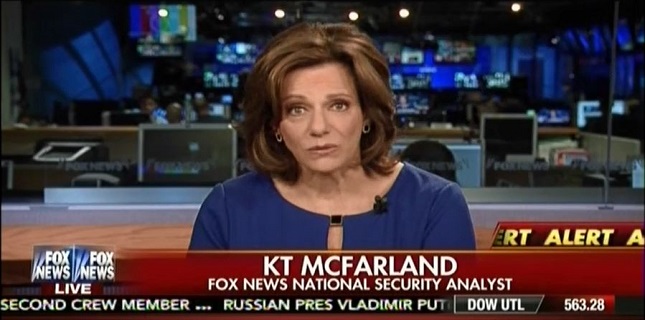 The White House decided to renominate K.T. McFarland to be ambassador to Singapore on Monday, ignoring warnings from Democrats that they will not support her.
McFarland's name was one of almost 80 sent to the Senate for vacancies within the Trump regime after their nominations expired at the end of the year.
The former deputy national security adviser's original nomination was held up due to questions about previous testimony she gave before congress. McFarland, who served under former national security adviser Michael Flynn, has been accused of lying to Senate about Flynn's continued communications with Russia.
She originally testified before Congress that she "was not aware" of any such conversations with Russian Ambassador to the US Sergey Kislyak, but Flynn has since plead guilty to lying to the FBI about his contacts with Russians. Court documents from his plea deal showed that he emailed McFarland about his conversations with the former Ambassador late in 2016.
Last December, Senate Foreign Relations Committee Chairman Bob Corker (R-Tenn.) said McFarland's nomination was "frozen" until the matter was resolved.
"Nominees that have other productive lives they can lead probably have to assess themselves whether it makes a lot of sense to continue on because it does put your life on hold. Before any of these other things came out, there were significant Democratic objections to this nominee — the nominee is aware of that. This obviously makes it more difficult. Her nomination is frozen for a while until that gets worked out. She has to know that herself, and we'll deal with it at the appropriate time."
If McFarland's nomination is to move forward, she'll likely be required to answer questions about her contacts with Flynn surrounding the Russia phone calls.
Other stalled nominations on the renomination list are headlined by Sam Brownback. The former Kansas governor has been chosen by Trump to be his 'ambassador at large for religious freedom.'