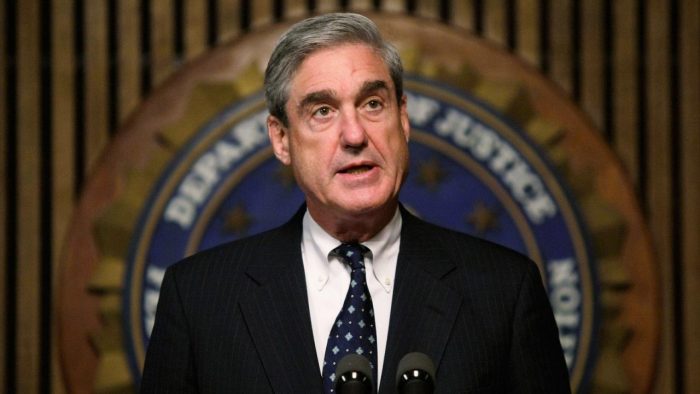 Special Counsel Robert Mueller has indicted 13 Russian nationals and three Russian groups for interfering with the 2016 US election.
The charges, revealed today by Deputy Attorney General Rod J. Rosenstein at a press briefing, allege that the Russian citizens created false American personas and stole the identities of real US citizens in a carefully coordinated attack to sway the election toward Donald Trump and away from Hillary Clinton.
"The indictment alleges that the Russian conspirators want to promote discord in the United States and undermine public confidence in democracy," said Rosenstein.
The charges do not go so far as to suggest that US citizens were knowingly involved in the Russian interference, nor that the election outcome was unmistakably altered by the meddling.
But the indictment does allege that one of the three companies created to run the Russian operations, "Internet Research Agency," bought $100,000 worth of political advertisements on Facebook.
It also states that Russians met with people in US swing states including Colorado, Virginia, and Florida, and used their fake personas to pose as grassroots groups, staging political rallies organized through social media.   
Additionally, the indictment alleges that the Russian defendants used their US personas to encourage minorities not to vote in the 2016 election, to encourage people to vote for third-party candidates and to spread rumors of "voter fraud" by the Democratic Party beginning in the summer of 2016.
President Trump was briefed on the indictments prior to the public announcement. Shortly thereafter he issued this defensive tweet:
Russia started their anti-US campaign in 2014, long before I announced that I would run for President. The results of the election were not impacted. The Trump campaign did nothing wrong – no collusion!

— Donald J. Trump (@realDonaldTrump) February 16, 2018
Mueller's probe has been a thorn in Trump's side throughout his presidency. He has previously referred to the investigation as a "witch hunt" and a "hoax."
There is mounting evidence that Russia is continuing to use covert methods to influence US politics. Earlier this week, Director of National Intelligence Dan Coates revealed that "Russia perceives its past efforts as successful and views the 2018 U.S. midterm elections as a potential target for Russian influence operations."